The days are getting hotter and hotter and you need to take a cool break during your weekend in Nice? The Nice Walking tour gives you its top 5 of the best ice cream parlours for a delicious ice-cream break. Sorbet, gourmet ice cream, classic chocolate flavor or avocado flavor: there is something for everyone in Nice. The ice-cream parlours of the capital of the Côte d'Azur rank among the best in France.
A true institution in Nice, the Fenocchio glacier has been delighting the people of Nice and tourists for several generations. 3 shops welcome you from March to November in the heart of the Vieux-Nice located : Place Rossetti, rue de la Poissonerie or Boulevard Jean Jaurès. Fenocchio sublimates the classic flavours (chocolate, vanilla…) and offers a multitude of original flavours such as "southern" tastes such as thyme, rosemary or basil tomato.
A 15-minute walk from the start of the Nice walking tour , Arlequin Gelati offers quality ice creams with original tastes made with organic and quality products. Melt for the Divine, the classic but excellent pistachio or the intriguing Santo Domingo with its delicious chocolate taste.
Cherry on top of the whipped cream, the service is warm, it feels like home!
Gelateria Azzurro, the ice cream parlour with a thousand and one flavours
You can't be disappointed when you leave Gelateria Azzurro with your ice cream cone in your hand. Everything is homemade: from the ice cream to the crunchy cone as you like. The choice is particularly difficult to make in front of its large display case.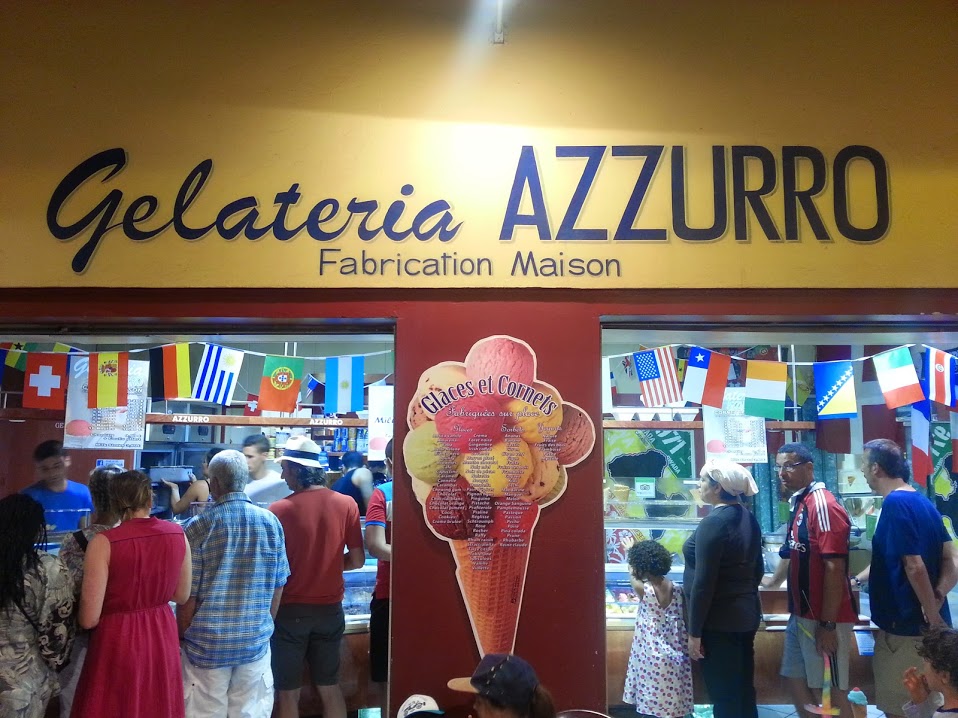 Let yourself be tempted by the cactus or poppy flavour, a real treat for the taste buds! And if you can't choose, you can always order their maxi cup, which contains 10 scoops of ice cream …
At the entrance to the Vieux-Nice, discover Oui, jelato, family ice cream parlour for more than 10 years, and its creamy homemade Italian ice cream. A special mention for the ginger flavor, a real treat!
Also enjoy their delicious frozen desserts, to be savoured on their sunny terrace.
Glacier Papilla, The Nice Walking tour's favourite

Probably the best glacier in Nice, Papilla melts all the tourists and inhabitants of the region with its succulent ice creams. The choice is more limited than in other glaciers of the Vieux-Nice but the ice creams are of a much higher quality with a 4-star service as a bonus!
Discover also their wonderful homemade lemonade, ideal to quench your thirst during the summer peaks of temperature in Nice.
Classification guaranteed 100% home-made ice cream, to be enjoyed on the Promenade des Anglais, with your feet in the water! Succumb to the delicacy after a Nice walking tour !